Main content starts here, tab to start navigating
About the Rustler's Rooste
I was Country when Country wasn't Cool
Rustler's Rooste was established in 1971. The legend goes that the original site, atop a butte in the foothills of South Mountain, was a hideout for cattle rustlers. Today, it is Arizona's Legendary Cowboy Steakhouse. It is located 15 minutes from downtown Phoenix and Tempe, 20 minutes from Scottsdale, and 10 minutes from the airport.
Livin' on Refried Dreams
Rustler's Rooste serves the finest steaks, ribs, chicken, and the freshest seafood. Appetizers are different and delicious. (Yup, we've got rattlesnake). Our desserts will tempt you. We have above standard liquors and wines, and, of course, a variety of your favorite beers. Ask about our Cowboy Stuff -- dinner served family-style that includes shrimp, BBQ chicken, beans, swordfish, baked potatoes, seasonal fruit, pork ribs, corn-on-the-cob, sirloin steak strips, fresh raw vegetables, and rolls with butter and honey. Better come hungry.
Pickin' and a Grinnin
Rustler's Rooste has live country-western music every night.
Sunday through Thursday from 5:30 to 9:15 PM and Friday & Saturday 6:00 to 9:45 PM.
The Marble Heart band plays Mondays & Tuesdays and The Peso Dollar Band is here Wednesday through Sunday!
Our General Store (for those cool collectibles) is open nightly from 5 - 9 PM. The spectacular view and friendly atmosphere is also free.
Home on the Range
Rustler's Rooste is a 2-story building with our Saloon on the top level. Stroll over the indoor waterfall and take the slide into the dining room. (for the faint of heart, there is a staircase). Both areas are bordered on the north side by large plate glass windows that provide an unparalleled view of the city lights.
Time Marches On
Rustler's Rooste begins dinner service at 5 PM Monday through Friday & at 4:30 PM on Saturdays and Sundays.
The Saloon opens at 4 PM Daily. Closed Super Bowl Sunday.
Chasing that Neon Rainbow
Rustler's Rooste has a variety of banquet spaces available. Choose from scenic patios and vistas under the stars, our Pavilion with a stage and dance floor, or our indoor Branding Iron Room. We can accommodate groups from 30 to 1500. Site selection is based on availability and the size of the group. We are famous for our western Round-ups, but in addition, we have many different "theme" party ideas to choose from.
Rustler's Rooste Resident Bands
We've got country music playin' every night. Sunday through Thursday from 5:30 to 9:15 PM and Friday & Saturday 6:00 to 9:45 PM.
The Marble Heart band will be playin' Mondays & Tuesdays.
If the Peso Dollar band is more your jam, they'll be here Wednesday through Sunday.
Marble Heart Band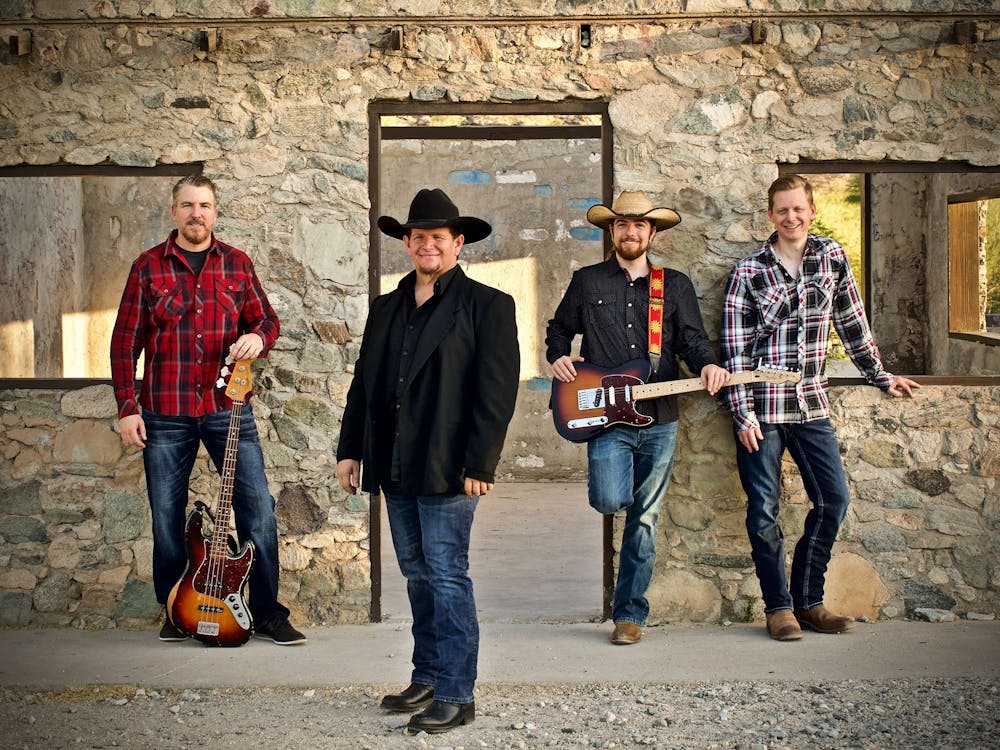 Peso Dollar Band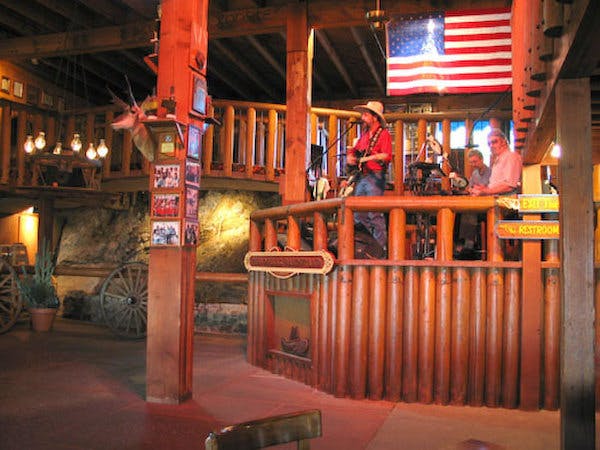 General Info
Location
8383 South 48th Street, Phoenix AZ 85044
Steakhouse Hours
Monday - Friday
Open at 5 PM
Saturday & Sunday
Open at 4:30 PM
Saloon Hours
Opens Daily at 4 PM
Contact
602-431-6474
contact@rustlersrooste.com
Careers