Holiday Parties Country Luncheon's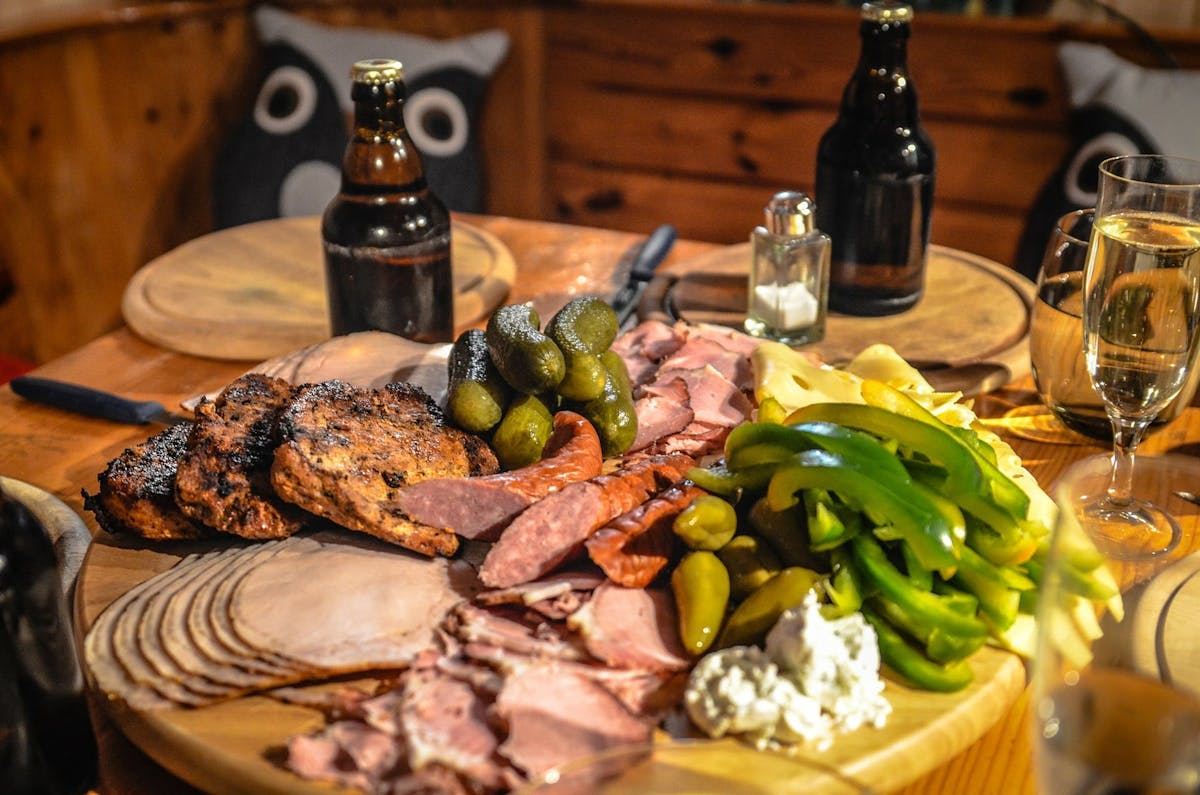 Posted September 8, 2016 by Ashley Allen
Holiday Parties – Lunch Menu
Holidays tend to get very festive up here at Rustler's Rooste and we know your holiday parties will surely delight in our merrymaking events. Our venues are beautifully decorated, dazzling and will leave your guests with a memorable holiday experience. Get a little closer to heaven at Rustler's Rooste this holiday season.
Rustler's Rooste can entertain 40, or up to 1500 of your closest friends.
Overlooking the city, our Crystal Barn hosts gatherings up to 550 with adjoining patios for another 300 guests.
Be sure to book your holiday hoedown before it's too late!
Country Holiday Menu ($22.00++ per person)
Minimum 40 Guests
Mixed Field Salad with House Dressing
Grilled Sonoran Chicken Breast
Rolls with Butter and Honey
Campfire Coffee and Iced Tea
Be sure to save room for our Homemade Apple Pie
The all-wood walls echo with history and are full of things from different points in time of this area and the west in general. Many ranchers brought their brands and branded the walls. Our critter out front, a long horn steer named Horney greets you upon arrival. Take our Famous "Tin" Slide into the dining room. (for the faint of heart, there's a staircase). All this with the muted comfort of sawdust-covered floors and the aroma of mesquite grilling promises the elusive cowboy experience.
All food and beverage is subject to a 20% service charge and 8.1% state sales tax. This menu is available for groups of 30 or more throughout the month of December Bars are available for a $125.00 bar and bartender fee.