Rustler's Rooste Celebrates Valentine's Day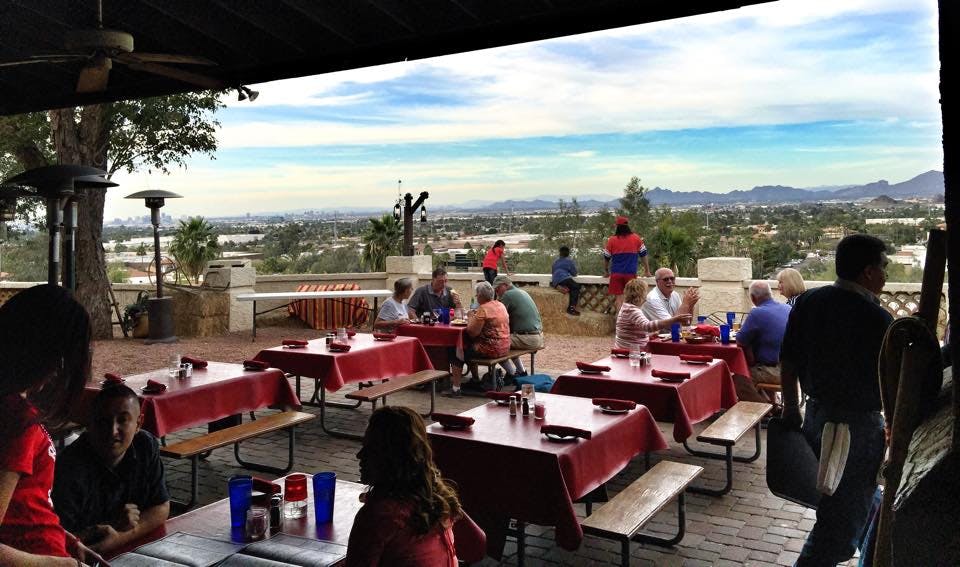 Posted January 18, 2018 by Ashley Allen
Rustler's Rooste Celebrates Valentine's Day
February is the month of love and Rustler's Rooste is celebrating Valentines Day!
Enjoy a scenic dinner overlooking the Valley of the Sun.
Whether you routinely make Thursday, Friday, or Saturday night your "date night,"
we can all agree that Valentine's Day is the one day of the year you make an exception.
That's even more reason to go somewhere extra special on February 14th. This is why we're giving you a special to choose us.
TRY our "Cowboy Stuff" for two!
First comes a salad, then make room for all this stuff. Crispy shrimp, barbcued chicken, cowboy beans, seafood kabobs, Rustler's ranch fries, seasonal fruit, barbecued pork ribs, corn on the cob, and aged Angus beef steak kabobs. Also some fresh raw vegetables for dippin' and rolls right outa' the oven with butter and honey. We'll throw in the bib.